In this Update:
Safeguarding-Taxpayer Funded Public Assistance from Waste, Fraud and Abuse
Capitol Rally Supports Out-of-school-time Programs for Students
Celebrating National Library Week
Prohibiting Drug Injection Sites in PA Communities
Senate Approves Measure to Stop Abuse of Housing Voucher Program
Grants to Improve Access to Healthy Food
Recognizing National Mental Health Awareness Month
Good Luck to PA Horse in the Kentucky Derby
---
Safeguarding-Taxpayer Funded Public Assistance from Waste, Fraud and Abuse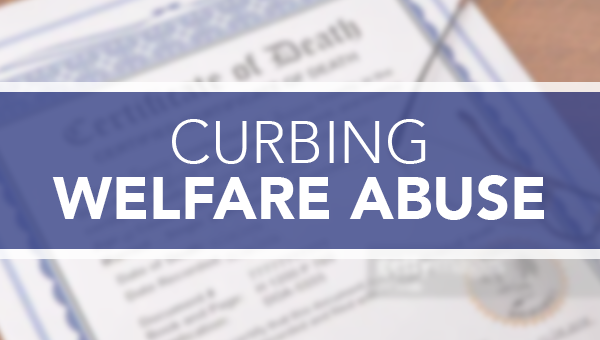 A package of bills to better protect taxpayer dollars spent on public assistance from fraud and abuse passed the Senate this week. The bills were sent to the House of Representatives for consideration.
Senate Bill 243 would ensure that Supplemental Nutritional Assistance Program (SNAP) and Medical Assistance benefits are not spent on the deceased. It would require the Department of Human Services to check death certificates with the Department of Health's Bureau of Vital Statistics. A state audit found 2,324 Electronic Benefit Transfer (EBT) cardholders received benefits after they passed away.
Senate Bill 244 would require the Department of Human Services to compare income and employment records held by the Department of Labor and Industry with recipients of SNAP and medical assistance benefits to prevent fraud. According to the Office of the State Inspector General, 85 Pennsylvanians have been charged with public assistance fraud in 2023.
Senate Bill 245 would update the Public Assistance Integrity Act to require the Department of Human Services to issue a yearly report on its efforts to ensure lottery winners are not receiving cash benefits. The Public Assistance Integrity Act closed a loophole that did not require lottery winnings to be considered as income when determining eligibility for benefits.
Capitol Rally Supports Out-of-school-time Programs for Students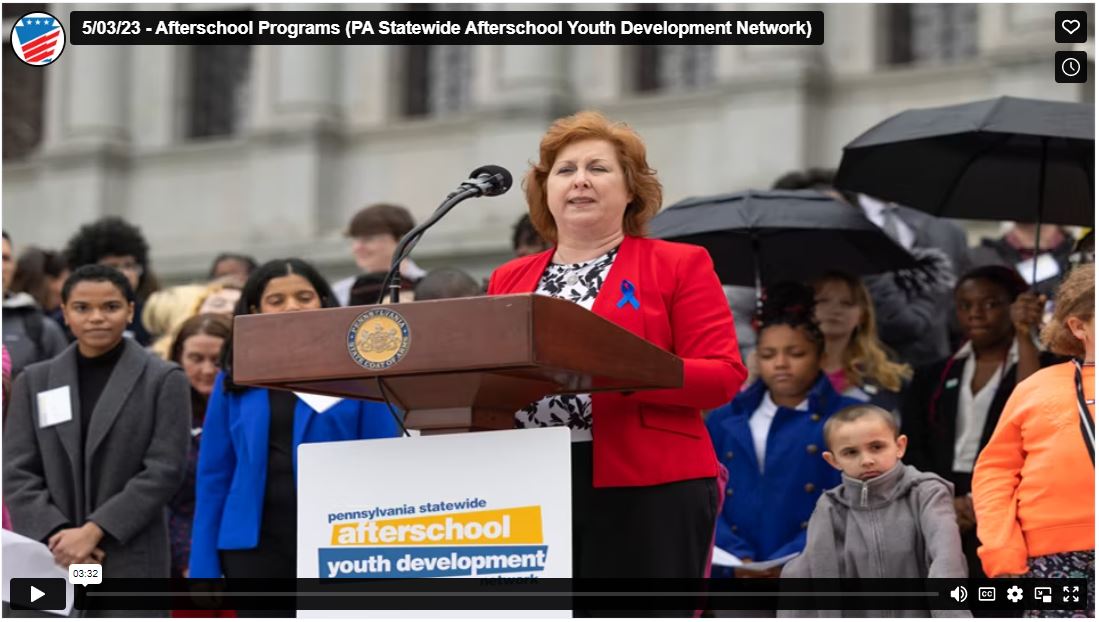 I spoke this week at a rally at the state Capitol to support out-of-school-time programs for students across our commonwealth. Before-school, after-school and summer programs create transformative learning experiences and undeniable benefits for students.
That is why I plan in the near future to introduce legislation to create the Building Opportunity through Out-of-School-Time (BOOST) Program within the Pennsylvania Department of Education.
Research shows Pennsylvania saves $6.69 for every dollar invested in out-of-school-time programs. The nearly 7-1 return on investment stems from the benefits of reduced substance use, violent crime, teen pregnancies and high school dropout rates. These programs also prepare young people for the world ahead by expanding their social skills, improving their attendance and helping them to identify career paths.
For every child currently enrolled in out-of-school-time programs, four more children are waiting to get in. More than 775,000 Pennsylvania children would be enrolled in before-school and after-school programs if cost and lack of access didn't get in their way.
The BOOST Program would expand access to before-school, after-school and summer programs for students by funding community based nonprofit organizations and statewide youth-serving nonprofits that provide the following benefits:
Improving social, emotional, academic or vocational competencies for school-age youth.
Preventing and reducing teen pregnancies.
Reducing negative behaviors such as violence and crime; tobacco, alcohol and substance abuse; disengagement from school; school suspension and truancy; and health-compromising behaviors.
Providing parents with a safe out-of-school-time environment for their students.
Allowing school-age children to engage in career exploration opportunities and formal or informal apprenticeships.
I will provide you with updates as this legislation hopefully advances through the legislative process.
Celebrating National Library Week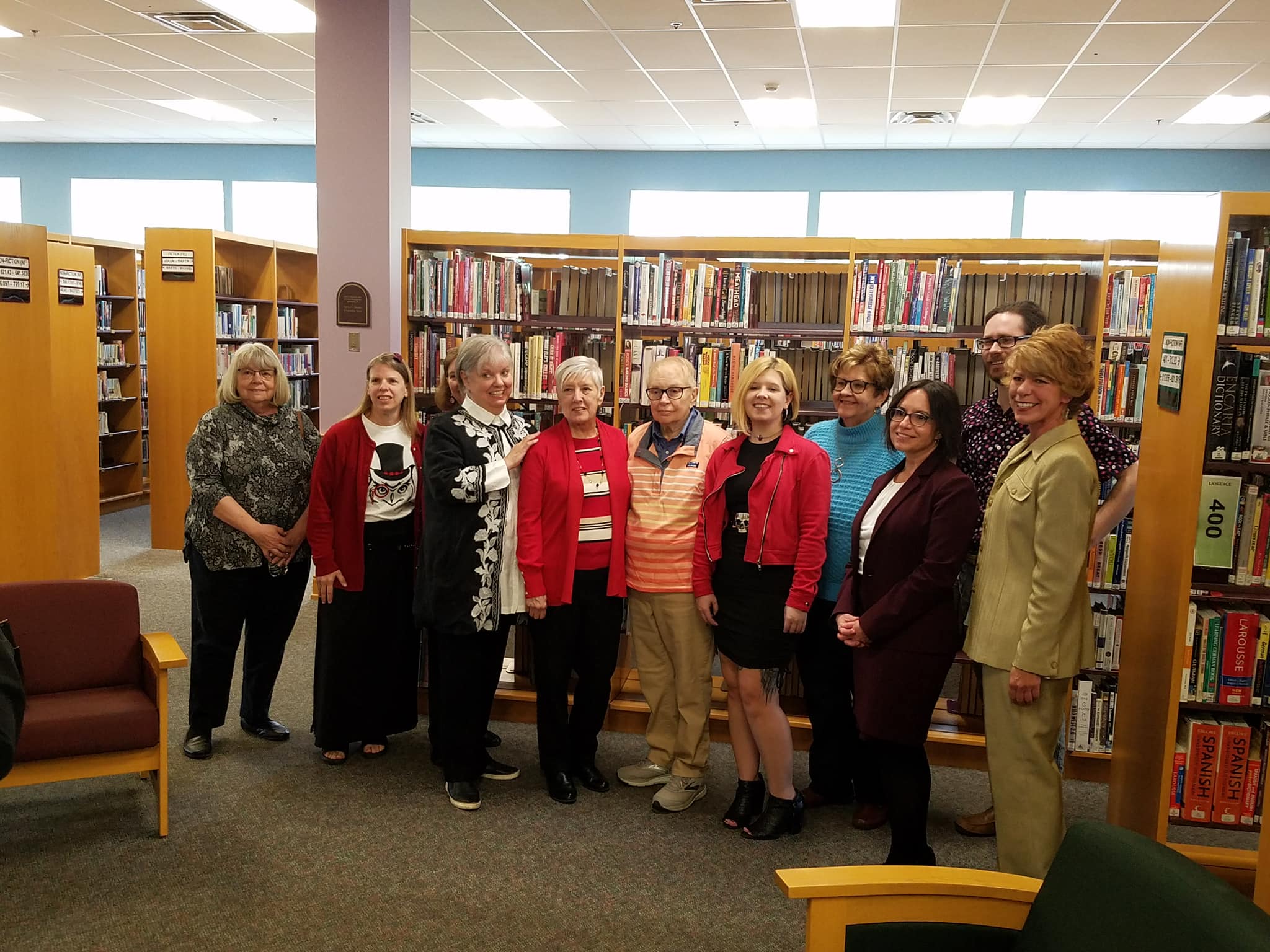 Pennsylvania Department of Education Executive Deputy Secretary Angela Fitterer and Deputy Secretary Sue Banks recently visited the Degenstein Community Library and presented librarian Melissa Rowse with the state proclamation recognizing National Library Week.
National Library Week began in 1958 and is a national observance sponsored by the American Library Association (ALA) and libraries across the country each April. It is a time to celebrate the contributions of the nation's libraries and librarians and to promote library use and support. Thank you to all the hard-working librarians and their staff who continue to provide much-needed services to our communities!
Prohibiting Drug Injection Sites in PA Communities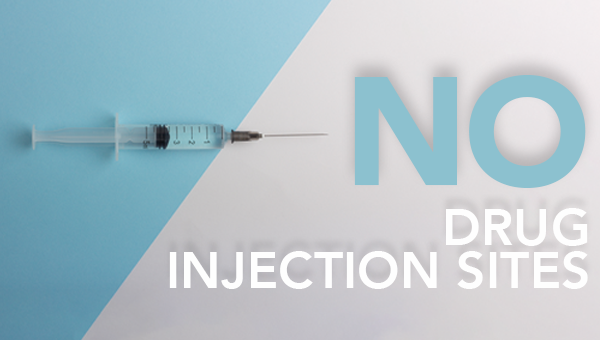 As part of our ongoing effort to strengthen Pennsylvania by advancing policies to foster healthy and safe communities, the Senate passed a bill to prohibit drug "injection sites" in our communities.
Such sites do not help to overcome addiction. They encourage the continued use of illegal – and often deadly – drugs and attract drug dealers who sell to those entering the sites, which operate under a "bring your own drugs" policy. Drug trafficking occurs in plain sight, and drug-related violence increases as dealers protect their turf.
These sites have very poor track records of moving those with substance use disorders into treatment, with some referral rates as low as 1%. They are counterproductive to finding the appropriate strategy to curb the drug abuse epidemic. Rather than sending the incorrect message that illegal drugs can be used safely, we must focus on adequately funding treatment and community-based recovery support services.
Senate Approves Measure to Stop Abuse of Housing Voucher Program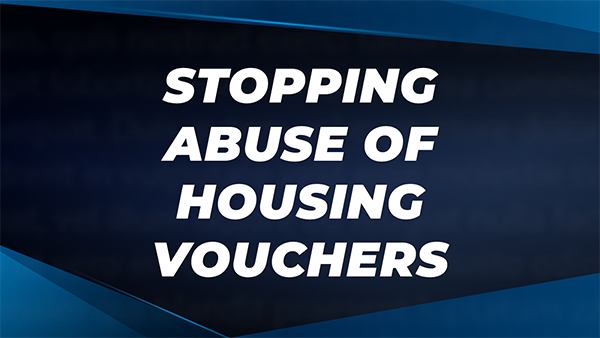 Some people in Pennsylvania are unfairly manipulating the Housing Choice Voucher program, commonly referred to as Section 8, for their own benefit, which hurts those with a legitimate need who follow the rules.
The Senate approved Senate Resolution 45 urging the U.S. Department of Housing and Urban Development to address abuse of the porting process in the program.
Porting is the process by which a family can transfer their Housing Choice Voucher rental subsidy when they move to a location outside the jurisdiction of the agency that provided the voucher.
Individuals circumvent wait lists for in-demand areas by claiming residency in other places, obtaining vouchers, staying for a few months and leaving, opening the door for more individuals to take advantage of the system. Porting also burdens schools and health and human services providers.
Grants to Improve Access to Healthy Food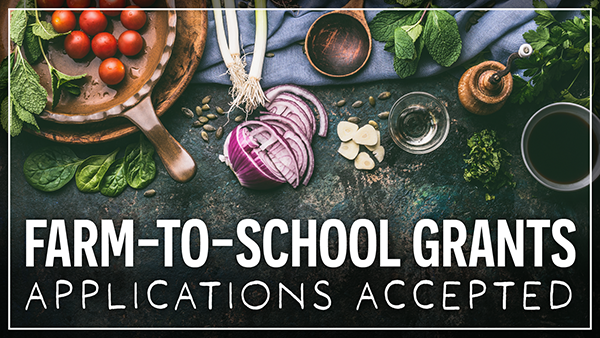 Schools and childhood education centers may apply for up to $15,000 per school for a PA Farm Bill Farm-to-School Grant for projects to improve access to healthy, local foods. The money can also be used to increase hands-on learning experiences for children in pre-kindergarten through eighth grade.
Farm-to-School Grants enrich the connection between families and local producers of fresh, healthy food by changing food purchasing habits in schools. Projects increase access to markets for local farms and expose children early to agriculture, agriculture careers and healthy food choices.
Grant applications must be submitted online here by May 19 at 5 p.m.
Recognizing National Mental Health Awareness Month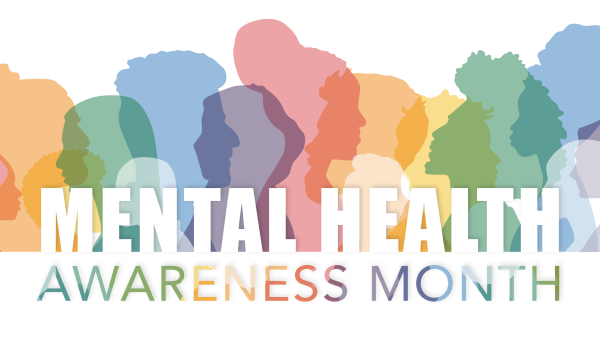 Mental Health Awareness Month has been observed in the United States since 1949 to fight stigma, provide support, educate the public and advocate for policies that support millions of Americans impacted by mental health challenges.
Senate Republicans have pushed for investments in mental health, and that push continued last year as we fought for mental health financial support to schools, funding for more support staff in nursing facilities and workforce recruitment and retention payments for frontline workers. We also worked to pass important legislation last session to allow for greater access to drug and alcohol programs.
My colleagues and I will continue to make mental health funding a priority this legislative session.
If you or someone you know is struggling with mental health challenges, find resources here.
Good Luck to PA Horse in the Kentucky Derby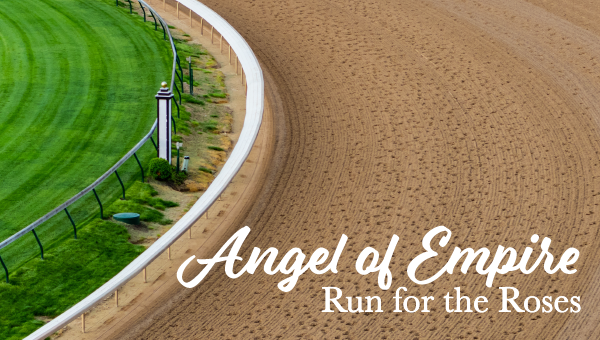 Congratulations to Angel of Empire, the three-year-old colt that started racing in 2022 and is headed to the Kentucky Derby.
The thoroughbred racehorse was born and raised at Blackstone Farm in Pine Grove in Schuylkill County. His win in the Arkansas Derby made him a horse to watch in the Run for the Roses. The colt will try to become the third Pennsylvania-bred horse to win the Kentucky Derby after Lil E. Tee in 1992 and Smarty Jones in 2004.
Good luck to Angel of Empire in the Kentucky Derby, which will begin on Saturday, May 6, at 6:57 p.m.

For anyone who hasn't already signed up to receive my e-newsletters, you can get on the mailing list here.