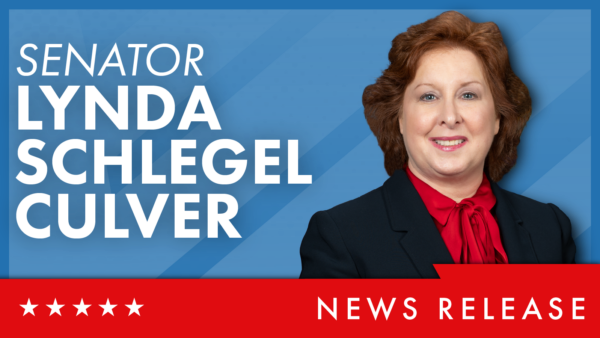 (HARRISBURG) – State Senator Lynda Schlegel Culver (R-27) and State Representative JoAnne Stehr (R-107) announced today that two housing projects received over $2 million in state funding – $1.35 million for the Georgetown Heights Elderly Housing Complex in Dalmatia and over $700,000 for the Willow Court Apartments in Mount Carmel.
"I am very pleased that these two worthy projects received funding from the Housing Options Program (HOP) through the Pennsylvania Housing and Finance Agency (PHFA)", said Sen. Culver. "Providing safe and affordable housing for our 60-plus population is essential to the health and welfare of our communities."
"It is great that PHFA sees such potential in our communities to provide for these housing upgrades," said Rep. Stehr. "Taking care of our elderly population is first and foremost on our minds when advocating for these important projects."
Georgetown Heights is a 3-story, 26,523 square foot building that consists of 24 apartments. HOP funding will be used to replace the roof, install new HVAC systems and upgrade apartments and community areas to meet current ADA compliance standards. Georgetown Heights is owned by the SEDA-COG Housing Development Corporation and managed by the SEDA-COG rental housing program.
The Willow Court Apartments were constructed in 1994 and houses seniors aged 62+. Many systems and fixtures are original to the building. Proposed upgrades are to improve the kitchens and bathrooms with new appliances, cabinets, counters, flooring and changing the tubs in the bathrooms to low step showers. Willow Court is managed by the Housing Development Corporation of Northumberland County.
"We are thrilled and honored to receive the $1,350,000 award from PHFA for Georgetown Heights in Dalmatia," said Leslie Osgood, Chief of SEDA-COG's rental housing department. "This funding will enable us to make significant improvements to the property. We are committed to creating a safe, affordable, accessible and environmentally friendly community for our residents."
"We are so happy to hear we were awarded housing opportunity funds for Willow Court Apartments in Mount Carmel," said Ed Christiano, Executive Director, Housing Development Corporation of Northumberland County. "This funding is of critical importance to performing necessary upgrades at the complex and preserving it as affordable housing for senior citizens for many years to come. Many thanks to the PHFA, Sen. Culver, Rep. Stehr, the Northumberland County Commissioners, Mount Carmel Borough Council and everyone who helped support our application."
PHFA is a state agency that works to provide affordable homeownership and rental housing options for older adults, low and moderate-income families, and people with special housing needs.
Contact: Joshua Funk – jfunk@pasen.gov