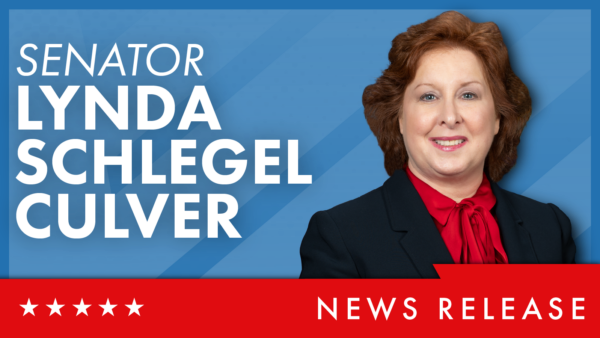 SALEM TOWNSHIP – State Sen. Lynda Schlegel Culver (R-27) is inviting Luzerne County residents in the 27th Senatorial District to join her at one of three upcoming open houses, where they can learn about the services offered by her offices and talk with the senator and her staff.
"My staff and I are here to serve the people in the district and we want them to know about the programs and services available to them," Culver said. "I encourage people to join me at one of these open houses to learn more about our state government and how it can serve them."
Culver's first open house will take place Wednesday, Sept. 27, from 1-3 p.m. at the Salem Township Municipal Building, 38 Bombay Lane, Berwick. The office's operating hours are on Mondays and Wednesdays from 8 a.m. to 4 p.m.
The second open house will be on Thursday, Oct. 12, from 2-3 p.m. at the Wright Township Municipal Building, 321 S. Mountain Blvd, Mountain Top. The office is open Fridays from 8 a.m. to 4 p.m.
Culver's final open house will take place Friday, Oct. 13, from 1-3 p.m. at the Butler Township Municipal Building, 83 Corporate Drive, Drums. The office's operating hours are on Tuesdays and Thursdays from 8 a.m. to 4 p.m.
Attendees will be able to ask Culver and her staff questions about state government programs, services and issues. They also will learn how Culver and her staff can expedite issues or problems attendees may be experiencing with state government agencies.
Residents who need help with any state government-related issue, but cannot attend the open houses, are encouraged to visit the offices during operating hours or call 570-387-4267.
More information about Culver is available online at SenatorCulver.com. Residents can follow her on Facebook at www.Facebook.com/SenCulver for updates about legislative action in Harrisburg and news in the 27th District.
Media Contact: Sean Moll
717-783-0192