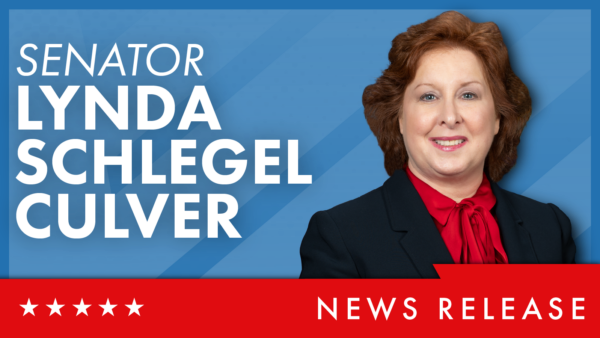 MOUNT CARMEL – Sen. Lynda Schlegel Culver (R-27) is inviting local veterans or their families to schedule appointments to meet with an American Legion officer at her Mount Carmel district office on Friday, April 21, for help applying for programs, services and benefits.
"There are many programs and services available to help Pennsylvania military veterans and their families," Culver said. "This is an excellent opportunity for veterans to learn about their benefits and determine their eligibility."
American Legion Department Service Officer Bill McGovern will be at Culver's office on April 21, from 10 a.m. to 3:30 p.m. Veterans or their family members can call Culver's Mount Carmel office at 570-339-5937 to schedule an appointment.
Culver's office will host veterans assistance hours with McGovern at the same time on the third Friday of each month.
"We appreciate everything our veterans have done to protect and defend our nation," Culver said. "We want to help our veterans access every benefit they earned through their service to our country."
Culver's Mount Carmel office is located at 10934 State Route 61.
More information about Culver is available online at SenatorCulver.com. Residents can follow her on Facebook at www.Facebook.com/SenCulver for updates about legislative action in Harrisburg and news in the 27th District.
Media Contact: Sean Moll
717-783-0192