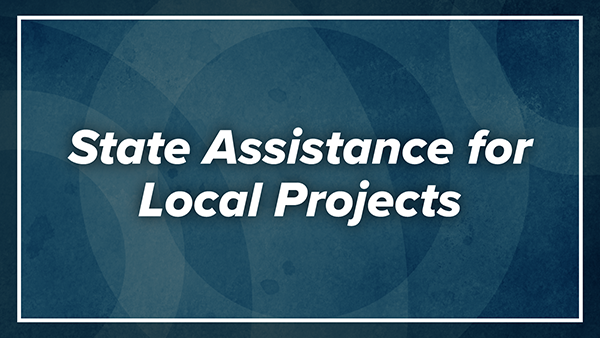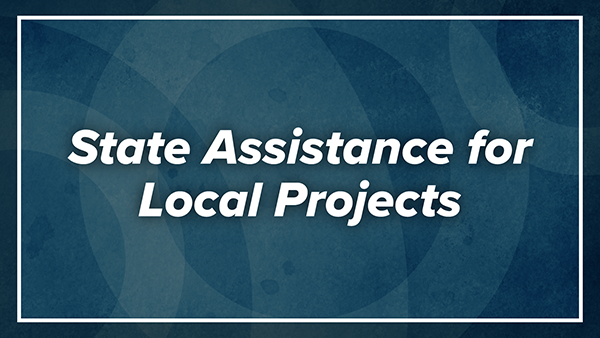 HARRISBURG – Sen. Lynda Schlegel Culver (R-27) today announced more than $2 million in state grant funding has been awarded to projects in communities across the 27th Senate District.
"This is a significant amount of state dollars that will be used to support projects in our communities to benefit local residents," Culver said. "This funding will help improve our neighborhoods and enhance the quality of life for the people in our district."
One project was approved in Columbia County. Catawissa Borough has been awarded $100,000 for the remediation of an aeration tank at the Catawissa wastewater treatment plant.
"Thinking of hardworking families, seniors, and small businesses who proudly call Columbia County their home, I'm encouraged to see fiscally responsible investments in tangible infrastructure projects being made within our local communities," Rep. Robert Leadbeter (R-109) said.
Northumberland County communities will benefit from seven grants totaling more than $1.2 million. Herndon Borough Jackson Township Joint Municipal Authority will receive $100,000 to replace the water distribution main along Route 147 in Herndon Borough. Lower Mahanoy Township Municipal Authority has been awarded nearly $440,000 to upgrade the water system in the township. Milton Borough will benefit from $165,000 to purchase a truck and backhoe for its public works department. Northumberland County Anthracite Outdoor Adventure Area Authority was awarded $100,000 to construct an equipment storage building at its Coal Township facility. The City of Sunbury will receive $100,000 to replace a fire truck for East End Fire Company No. 1. Sunbury City also was awarded $100,000 to purchase a ladder truck for the Americus Hose Company. The city will receive more than $240,000 to support the Packer Street improvement project.
"Senator Schlegel-Culver was happy to advocate and work together with me to secure approval of the grant applications for this funding," Rep. Joanne Stehr (R-107) said. "These grants play a key role in helping to provide the necessary resources to maintain functional systems and services for our communities and their residents. I am ecstatic we have received this important and crucial funding."
Two projects in Snyder County will benefit from more than $350,000 in grants. The Perry Township Municipal Authority was awarded more than $250,000 for a planning project for the authority's wastewater treatment plant. Selinsgrove Borough will receive $100,000 to purchase a ladder truck for Dauntless Hook and Ladder Company.
"Our volunteer fire companies give so much to our communities," Rep. David Rowe (R-85) said. "I'm honored to work with Senator Culver and give back to this department that works so hard to provide service to the residents of Selinsgrove and Snyder County."
Funding for the projects is being provided through the Commonwealth Financing Authority (CFA) Local Share Account (LSA) program, which uses gaming revenue to support projects in the public interest across the commonwealth.
The CFA was established in 2004 as an independent agency of the Pennsylvania Department of Community and Economic Development to administer the commonwealth's economic stimulus packages.
The Pennsylvania Race Horse Development and Gaming Act of 2004 provides for the distribution of gaming revenue through the CFA and its LSA program.
Three additional grants were approved through a separate CFA program.
Benton Borough in Columbia County was awarded $75,000 to resurface Sunny Hillside Road. Montandon Development Group will receive $425,000 to construct turning lanes and install a traffic signal along the state Route 45 corridor in West Chillisquaque Township, Northumberland County.
Funding for these projects is being delivered through the CFA Multimodal Transportation Fund grant program, which provides financial support for projects to encourage economic development and ensure a safe and reliable transportation system for commonwealth residents.
"The commonwealth is supporting local projects and delivering significant financial resources to move forward with these initiatives," Culver said. "These are important investments in the future of our communities."
More information about Culver is available online at SenatorCulver.com. Residents can follow her on Facebook at www.Facebook.com/SenCulver for updates about legislative action in Harrisburg and news in the 27th District.
Media Contact: Sean Moll
717-783-0192