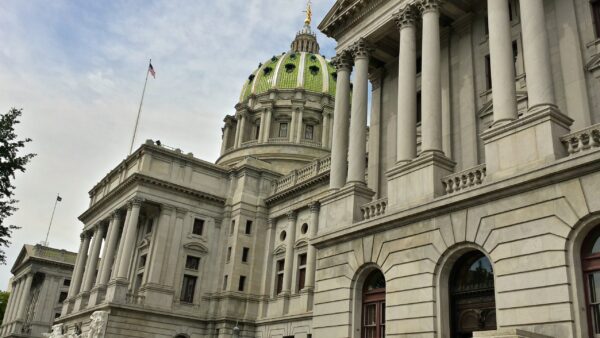 HARRISBURG – State Sen.-elect Lynda Schlegel Culver (R-27) will take the oath of office to become the newest senator representing the 27th District during a ceremony at the Capitol on Tuesday, Feb. 28, at 1 p.m.
Culver won a special election on Jan. 31 to fill the Senate seat vacated by former Sen. John Gordner, who stepped down to accept a position in the office of Senate President Pro Tempore Kim Ward (R-39).
Participants in the ceremony will include:
Culver, her family and supporters,
Senate President Pro Tempore Ward,
Father Paul Donecker, All Saints Episcopal Church, Selingsgrove,
President Judge Paige Rosini, Northumberland County Court of Common Pleas, and
Republican and Democrat members of the state Senate.
Watch live at https://27thDistrict.PaSenateGOP.com or https://www.pasenategop.com.
Media Contact: Sean Moll
717-783-0192